I'm not exactly sure how this mix happened. When
Game of Thrones
was in its first season, I started out not much liking the music (and it's still the kind of small-scale, cheap-sounding synthesized score that I hate, but given that I do think Ramin Djawadi does a lot with a little and some of his work for Season 2 has since won me over a little). I was looking at a review blog where someone mentioned their own disappointment with the score and suggested Wojciech Kilar along with some other composers that could have been a better choice, which I thought was the most awesome idea ever, and I guess that was when I started entertaining the thought of making a "soundtrack" for the book series using just film score cues and other instrumental stuff.
I thought of just a few tracks that would be good for associating with certain scenes or characters, but I was finding it hard to pick a lot more material that felt right for Martin's insanely unconventional genre-busting fantasy world. Almost anything I thought would work reasonably well for the historical setting sounded too romantic or bombastic, basically too cheesy for the tone of
Ice and Fire
with its unique blend of the epic and mythical with the realistic and gritty. So this was an idea I'd decided wasn't so brilliant and pretty much given up on for a while. Then I don't know what happened, but at some point after I kept reading much further in the books I'd ended up with a playlist of 95 minutes of music, and I don't know, it was fun, and maybe I was picky enough about this that the end result actually kind of works.
This mix covers aspects of the first three books and there are lots of spoilers in this post if you haven't read through
A Storm of Swords.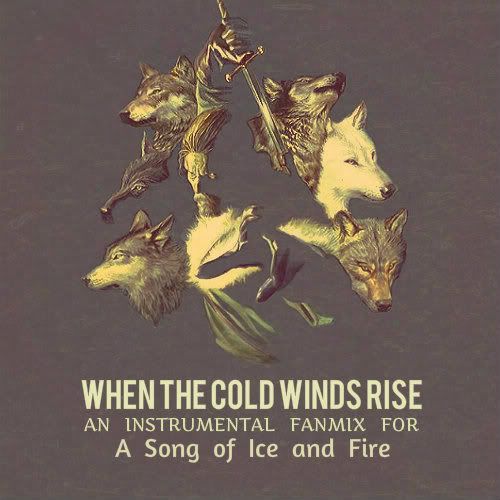 (
'The more we bleed each other, the weaker we will all be when the cold winds rise. When the real enemy is upon us.'
Collapse
)